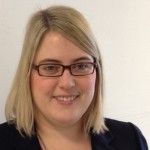 @alt_admin
active 9 years, 3 months ago
With much of the activity across the course winding down following the official last day of the course last Friday, here are some ideas to help you continue your active involvedment in our community post-ocTEL:
<p […]

During this week we are particularly keen to hear from everyone who has participated in ocTEL in any way. So tell us what you think by completing this short survey about your ocTEL experiences and outcomes <a […]

Hello and thank you to all who were able to make it to the week 1 webinar.

This week's webinar was an opportunity to share approaches to and strategies for what we do and how we do it. With presentations from Kyriaki Anagnostopoulou, University of Bath and James Little, University of Leeds the participants explored different contexts for strategies including involving staff, engaging senior management and working in partnership with learners. If you missed this session recordings are available. You can view the Blackboard Collaborate recording which lets you also replay the session chat or view the recording streamed to YouTube.

If you are feeling inspired by the webinar or if you have questions, then join this week's forum on strategies for Learning Technology. We hope you enjoy the rest of this week and check out the badges for week 1 (please note that the webinar badge is currently unavailable – apologies) and don't forget to enter the activity code given in the webinar to claim the badge for it this week).

Next week's webinar will be on Wednesday, May 14, 2014 – 12:30pm BST (timezone conversion) where Panos Vlachopoulos will be talking about Learning design for student-directed learning. Here are more details about the session.

Hi Jennifer, that's an interesting reflection. I would be interested to find out what you think about the role of technology in there different types of activities you describe.

In reply to: rachelhtan

posted an update in the group

ocTEL CMALT

Hello, it's good to have a list of CMALT holders, but could we have some samples of their final portfolio? I'd like to be fairly ready before registering […]

View

Hi all,
Here is a welcome post ahead of the regular blog posts starting this week, from one of our volunteers, Tom Franklin. From this week, posts will appear in the course blog at http://octel.alt.ac.uk/2014/category/course-information/ and will be included in the daily newsletter.

CMALT and ocTEL – a welcome

I have been following some of the…[Read more]

In reply to: barbarapg

posted an update in the group

ocTEL CMALT

I have now set aside two days (in July) ONLY for editing my portfolio – thanks for your coninued encouragement Maren!

View

Great news! Maybe you can get some inspiration from ocTEL, too.

In reply to: Paul Rettey

posted an update in the group

ocTEL CMALT

Maran, If it's appropriate I can share a link to my CMALT portfolio so far, would this be helpful? I'm not saying my work is in anyway exemplar but I'm happy […]

View

Hi Paul, feel free to share a draft if you would like some comments from other participants. We have also set up a forum for this group where you can post specific questions.

If you are currently working on your CMALT portfolio, have a look at the guidelines for candidates and other support documents on the CMALT support page.

This is a forum where participants can post and answer questions about CMALT and discuss their progress with their CMALT portfolio.

Each week there will be a blog post on the ocTEL blog from one of our volunteers, providing their perspective on how the week's activities and topics can be used in a CMALT portfolio.

Maren Deepwell and Elizabeth Charles are now friends 9 years, 5 months ago

Maren Deepwell and Tom Franklin are now friends 9 years, 5 months ago

Maren Deepwell and Rich Goodman are now friends 9 years, 5 months ago

Maren Deepwell and James Kerr are now friends 9 years, 5 months ago

Maren Deepwell and j.radice are now friends 9 years, 5 months ago

There is debate about awarding credit for attendance but given the style of this course we feel it's important to find mechanisms for you to see who also is active within each week. Click on this badge link to 'check-in' and see who else is also active in this topic.