Brian Boullier | Group IT Director, Bradford College Education Trust
ocTEL: 2014
Brian Boullier is Group IT Director of the Bradford College Education Trust. Brian lectured in cellular pathology before being drawn full-time into the field of learning technology in the late 1990s. A previous ALT Executive Committee member and trustee, Brian's career has included senior management in the National Museum of Science and Industry where he oversaw a review of education in the Science Museum in London, and seven years working with children and adults with profound and multiple learning disabilities. Brian is on his college's leadership team, lectures in computing and manages an IT Services department that supports some 2000 staff and 25,000 learners ranging from pre-school through to post-graduate.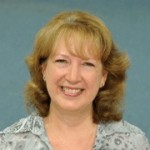 Linda Creanor | Professor of Learning Technology, Glasgow Caledonian University
ocTEL: 2013, 2014 
At her own institution, Linda has strategic responsibility for blended learning and works with colleagues to embed learning technology across all programmes. Her interests span both research and practice in learning technology, with a focus on developing online communities, exploring the learner experience and educational development. She is co-author of the book 'Learning with Online and Mobile Technologies: a Student Guide' which was published in 2010. Linda has served as Trustee, Vice-Chair, Chair and President of ALT and currently co-chairs the ALT-Scotland special interest group. She is a Fellow of the Higher Education Academy and a member of the UK Heads of E-Learning Forum.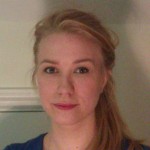 Anna Davidge | Publications and Web Manager, Association for Learning Technology
ocTEL: 2013, 2014 

Anna manages ALT's print and web-based publications including ALT's journal, newsletter, digest and conference publications.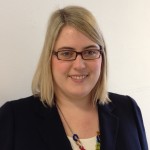 Maren Deepwell | Chief Executive, Association for Learning Technology
ocTEL: 2013, 2014 

Maren is ALT's Chief Executive and leads the staff team.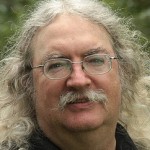 Stephen Downes | Senior Researcher, Canada's National Research Council
ocTEL: 2013

As the author of the widely-read OLDaily online newsletter, Stephen has earned international recognition for his leading-edge work in the field of online learning. He developed some of Canada's first online courses at Assiniboine Community College in Brandon, Manitoba. He also built a learning management system from scratch and authored the now-classic "The Future of Online Learning". At the University of Alberta he built a learning and research portal for the municipal sector in that province, Munimall, and another for the Engineering and Geology sector, PEGGAsus. He also pioneered the development of learning objects and was one of the first adopters and developers of RSS content syndication in education. He introduced the concept of e-learning 2.0 and with George Siemens developed and defined the concept of Connectivism, using the social network approach to deliver open online courses to three thousand participants over two years. He has been offering courses in learning, logic, philosophy both online and off since 1987, has 135 articles published in books, magazines and academic journals, and has presented his unique perspective on learning and technology more than 250 times to audiences in 17 countries on five continents.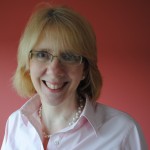 Julia Fotheringham | Lecturer, Edinburgh Napier University
ocTEL: 2013

Julia is a Lecturer and Deputy Programme Leader for an MSc Blended and Online Education (BOE) which is a fully online programme for educators seeking to explore technology enhanced tools and approaches as a ways of enhancing their practice.  Julia has been involved in various projects which promote the use of technology, including social media, to support students studying in blended and online environments and has published and presented her research at national and international conferences.
Caroline Greves | Event Manager, ALT
ocTEL: 2013, 2014

James Kerr | Graduate Research Associate, The Ohio State University
ocTEL: 2014
James is taking a sabbatical to complete his doctoral dissertation at Ohio State University in the US. He has over 20 years in higher education supporting technology, in IT and educational technology. His areas of interest include digital badges, instructional design, and higher & further education administration.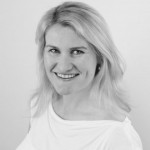 Grainne Hamilton | e-Assessment Advisor,  Jisc RSC Scotland
ocTEL: 2013

Grainne has led the uptake of eLearning on a number of national projects supporting sectoral learning and development and has been developing and delivering courses in online facilitation for the last ten years. In her current role as e-Assessment Advisor with the Jisc RSC Scotland, Grainne advises further and higher education institutions on the implementation of effective assessment practices. She is a Board member of the e-Assessment Association and recently she has been concentrating on the reward and recognition framework Open Badges, about which she was invited to speak at MozFest 2012. Having started her career in television, communication is a key area of interest and she enjoys connecting people to new and creative ideas around the use of technology in education. As an advocate of open education, she is keen to see widening of access to high quality learning opportunities.

Rachel Harris | Director, Inspire Research Ltd
ocTEL: 2013

Dr Rachel Harris directs Inspire Research Ltd, an independent consultancy specialising in evaluation and research into learning. Rachel has over 20 years experience in evaluation, research and development, much of which has focused on technology enhanced learning. This has included leading a team to establish an international online collaborative environment; supporting small practitioner-led elearning initiatives and a university-wide virtual campus; acting as an evaluation critical-friend on JISC funded programmes; and independently evaluating various learning related projects.
Rachel is a long-standing member of ALT, the BPS, the HE academy, and serves on ALT's Research Committee.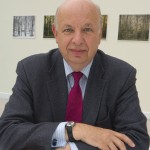 Peter Hartley | HE Consultant, Independent/Edge Hill University
ocTEL: 2013, 2014

Peter Hartley is now independent HE consultant and Visiting Professor at Edge Hill University, previously Professor of Education Development at Bradford and Professor of Communication at Sheffield Hallam. His national projects (JISC/HEA) have included e-portfolios, employability skills, work-based learning, computer-aided assessment, and audio feedback. As National Teaching Fellow (NTFS), he has promoted the use of new technology, including educational software – 'The Interviewer' and 'Interviewer Viva' – and 'Making Groupwork Work' with the LearnHigher CETL. He co-edited/contributed to 'Learning Development in Higher Education' (2010) and led the NTFS Group Project on Programme-Focussed Assessment (PASS).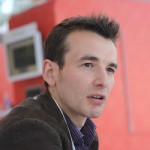 Martin Hawksey | Chief Innovation, Technology and Community Officer, Association for Learning Technology
ocTEL: 2013, 2014

Martin Hawksey is Chief Innovation, Technology and Community Officer for ALT his work is focused on the development of ALT's member services exploring how connectivist approaches can be used to support the community. This includes the application of data aggregation and dissemination techniques using existing open source platforms such as WordPress.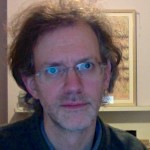 David Jennings | Consultant & project manager, DJ Alchemi Ltd
ocTEL: 2013, 2014

David consults on online learning strategy and manages innovative projects. He has been self-employed for over 20 years and first managed and co-wrote accredited online courses in 1997. David is author of "Net, Blogs and Rock 'n' Roll: How digital discovery works and what it means for consumers, creators and culture" (2007). He is an Associate Fellow of the British Psychological Society and a Certified Member of ALT. David is also managing a project to develop a mathematics MOOC (massive open online course) with Institute of Education, Calderdale College, CogBooks Ltd and OCR.

Sarah Sherman | Service Manager, The Bloomsbury Colleges
ocTEL: 2013

Sarah Sherman has worked in learning technology for over 10 years. She currently manages the Bloomsbury Learning Environment (a shared e-learning service for five London HE institutions). Prior to this, she worked as an e-learning adviser at the Jisc Regional Support Centre in London, providing strategic advice to senior managers in small London-based HE institutions about the implementation and development of e-learning. Sarah coordinates regional and national e-learning user groups and is involved in a number of JISC projects and activities. In 2012, Sarah co-chaired the ALT Conference.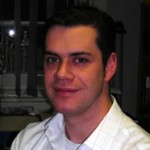 Keith Smyth | Senior Lecturer, Edinburgh Napier University
ocTEL: 2013, 2014

Keith is a Senior Teaching Fellow and Senior Lecturer in Higher Education at Edinburgh Napier University, where he leads the MSc Blended and Online Education for HE and FE professionals and co-ordinates various institutional activities in technology-enhanced learning. Keith is active in a number of areas relating to academic practice and technology-enhanced learning, and is currently involved in a range of projects in the areas of widening access to education, developing digital literacies, community-based learning, and open educational practice. Keith led the development of Edinburgh Napier's 3E Framework for technology-enhanced learning, which was published via Creative Commons in late 2011. Around 20 institutions within and beyond UK are currently implementing the 3E Framework within institutional strategies, staff development initiatives, and in the design of programmes.
Allison Stevens | Communications and Support Officer, ALT
ocTEL: 2014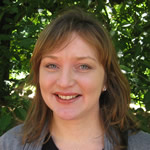 Karen Strickland | Senior Teaching Fellow, Edinburgh Napier University
ocTEL: 2013

Karen is a Senior Lecturer & Senior Teaching Fellow in Academic Practice at Edinburgh Napier University having previously been a lecturer in nursing. Karen has been involved in various educational research and development projects which promote the use of technology in learning and has published and presented her research at national and international conferences. Karen's other main interest is supporting new scholars in academic writing and has recently launched a new open access online journal in academic practice "Journal of Perspective in Applied Academic Practice"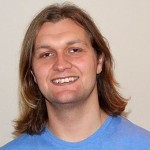 Philip Tubman | Learning Technologist, Lancaster University
ocTEL: 2013, 2014

Phil Tubman is a Learning Technologist at Lancaster University. Phil was awarded Learning Technologist of the Year in 2012 at ALT-C. He has worked on several OER projects and helped bring an open source e-learning ecosystem to Lancaster University, which transformed the way teaching and learning is practised.  He has previously worked as a Learning Technolgist at Plymouth University and University of the West of England. You can find out more about Phil by looking at his e-portfolio page at goo.gl/bKhfZ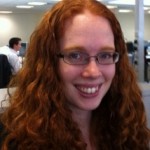 Julie Voce | E-learning Services Manager, Imperial College London
ocTEL: 2013, 2014

Julie Voce is the E-learning Services Manager at Imperial College London. Prior to this she was the Learning Technologies Support Co-ordinator at UCL and a Research Assistant in Computer Assisted Language Learning at UMIST. Julie is a member of the ALT Membership Development Committee and on the steering committee for the M25 Learning Technology Regional Interest Group. In addition she is Chair of the UCISA Academic Support Group and is involved in the biennial Technology Enhanced Learning survey. Alongside her role at Imperial, she is in the third year of a PhD in E-Research and Technology Enhanced Learning at Lancaster University.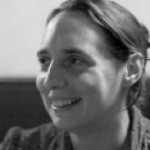 Nicola Whitton | Research Fellow, Manchester Metropolitan University
ocTEL: 2013

Nicola Whitton is a Research Fellow with a passion for innovative and active learning, using games and play in particular. She has led projects on the use of alternate reality games for student induction, games for older people, and game-building as a pedagogic method. She has authored several books on the use and design of games for learning.
Tutors
ocTEL has also been helped a great deal by an informal team of volunteer tutors and course reviewers, including Hayley Atkinson, Sue Barnes, Kevin Brace, Stephen Brown, John Davies, Leanne de Main, Claire Denholm, John Dermo, Sue Folley, Devampika Getkahn, Graham Gibbs, Doug Gowan, Sarah Horrigan, Ruth Johnstone, Marius Jugariu, James Little, Graham McElearney, Craig Paterson, Will Stewart and Anna Warren.