ocTEL 2014: What we built together – thank you!
June 23, 2014 in Commentary, Course Information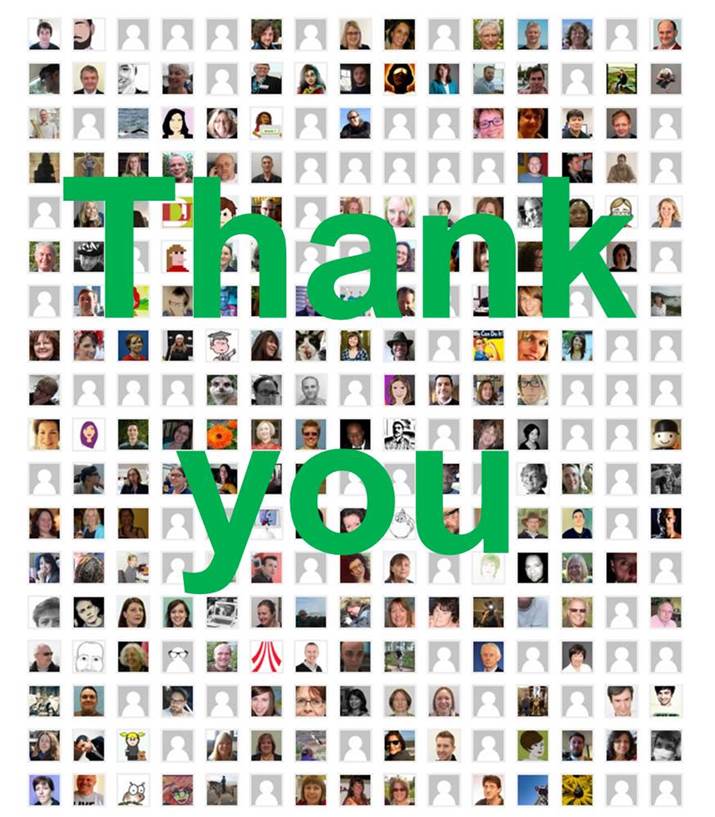 Week 6 is the last week of the formal running of the course and on 23 June is the officially the last day of the course. Before we get to the ins and outs, we want to acknowledge what our community of authors, tutors, presenters and participants have built together. ocTEL 2014 has reached 1000+ people from 50 countries, contributing a total of 5,600+ tweets, 1,600+ badges, close to 1000 forum posts and hundreds of blog posts over 6 weeks.
Thank you!
What next?
Tell us what you think – and help us make the next run of the course even better. We have a survey for you to share your ocTEL experiences and outcomes http://go.alt.ac.uk/octel2014-survey
Now, here is what we will do with the course, materials and the course platform next:
Until the end of July 2014, all materials and the platform will continue to operate as before, although we will be slower to respond to requests or approve badges. Activities like the daily newsletter will cease soon after the end of the course;
After the end of July and over the summer, we will archive the site, as we have done with ocTEL 2013, so that its content remains available, but you can no longer post to forums or groups. We will also publish the data from the course openly as before, so that you can use it for your research – similar to the way in which we have shared our platform developments openly.
all the materials we've originated are available for re-use under a CC-BY licence, and we're interested to hear how they can be made more useful for re-uses.
Finally, if you have enjoyed participating in ocTEL you can claim your final ocTEL Participant badge at http://go.alt.ac.uk/octel2104-gold-badge. To receive this badge enter the activity code included in the final course email or contained at the end of the ocTEL Experiences & Outcomes Questionnaire mentioned above.
Keep in touch
Last, but not least, here are some ways for you to keep in touch and keep contributing:
Martin & Maren
on behalf of the ocTEL team