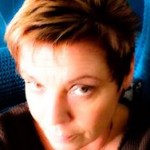 @fernfaux
active 5 years, 10 months ago

Think about a TEL initiative you've been involved with.  How did you know it had been successful or provided benefit?
When the outcomes match the aims, or when significant progress has been made in a related, though not necessarily specified, area.
Was the initiative evaluated? If not, why not?
Yes
 If yes, what evaluation took place, what did you and your stakeholders need to know and how were the findings used?
The findings were used to ascertain whether additional monies would be found for further implementation of the project.  To establish this, we needed to know how both teachers and learners were using the technology, as well as how they felt about such use.
Reflect on the different ways you have come across for evaluating the effectiveness and impact of TEL, using the headings below. What are the advantages and disadvantages of each approach?  What do you need to know?
Where this is agreement, and where there is divergence, between the views held by both teachers and learners.
 What evaluation methods could help you find out?
Interviews, focus groups, statistical analysis, online survey
 What advantages do these methods have?
A triangulated viewpoint from a range of perspectives, providing information on a range of different aspects.
What disadvantages do these methods have? E
Technology dependent; time consuming

Activity 6.3: Exploring enhancement and evaluation in practice
Find an example of innovation in TEL which interests you.
The use of electronic badges.
Contact the innovator and arrange a short conversation to explore (at least) the following issues: – what was the impetus and rationale behind the innovation?
Gamification
what has the innovation achieved so far in terms of student learning?
For me, as a course attendee, the badges have acted as a driver.  They've been useful in looking at what is required, then ensuring I've done what is necessary.
what has its impact been on the staff involved and the wider institution?
Implementation of badges in my own college.
how do you know it has had this impact? What evaluation strategies and methods have been used?
Discussions, meetings, agreement of ways forward.
Through discussion and screen sharing with Martin Hawksey I gained some 'inside view' of the practical implementation of electronic badges and the ways in which they are, or are not, compatible with different platforms.  As a result of this discussion, I elected to implement badges through Moodle's own system, rather than use an external one.  Most helpful, Martyn, thank you!