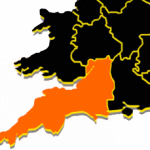 Public Group
active 6 years, 2 months ago
A bit weird creating a geographical based group in an open course perhaps, but my experience so far is that some MOOCs can be SO big that people get blown away by their sheer scale.
So if you are living and working in the South West of the UK please join, we'll have something 'real' in common apart from our interest in LTech.
(we have the world's best cheese and cider too!)
LTech in the SW
This topic contains 1 reply, has 2 voices, and was last updated by

Cinzia Gabellini 6 years, 3 months ago.
The topic 'LTech in the SW' is closed to new replies.