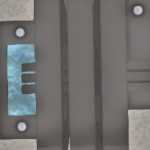 Public Group
active 6 years, 3 months ago
This group is for those interested in immersive learning. There is a small virtual space on the Kitely OpenSim grid for those interested. Please join the group if you want to visit and need assistance.
Week 1
This topic contains 1 reply, has 1 voice, and was last updated by

ed3d (Peter) 6 years, 4 months ago.
The topic 'Week 1' is closed to new replies.